Back to Articles & News
Lance Gardner, man of many hats.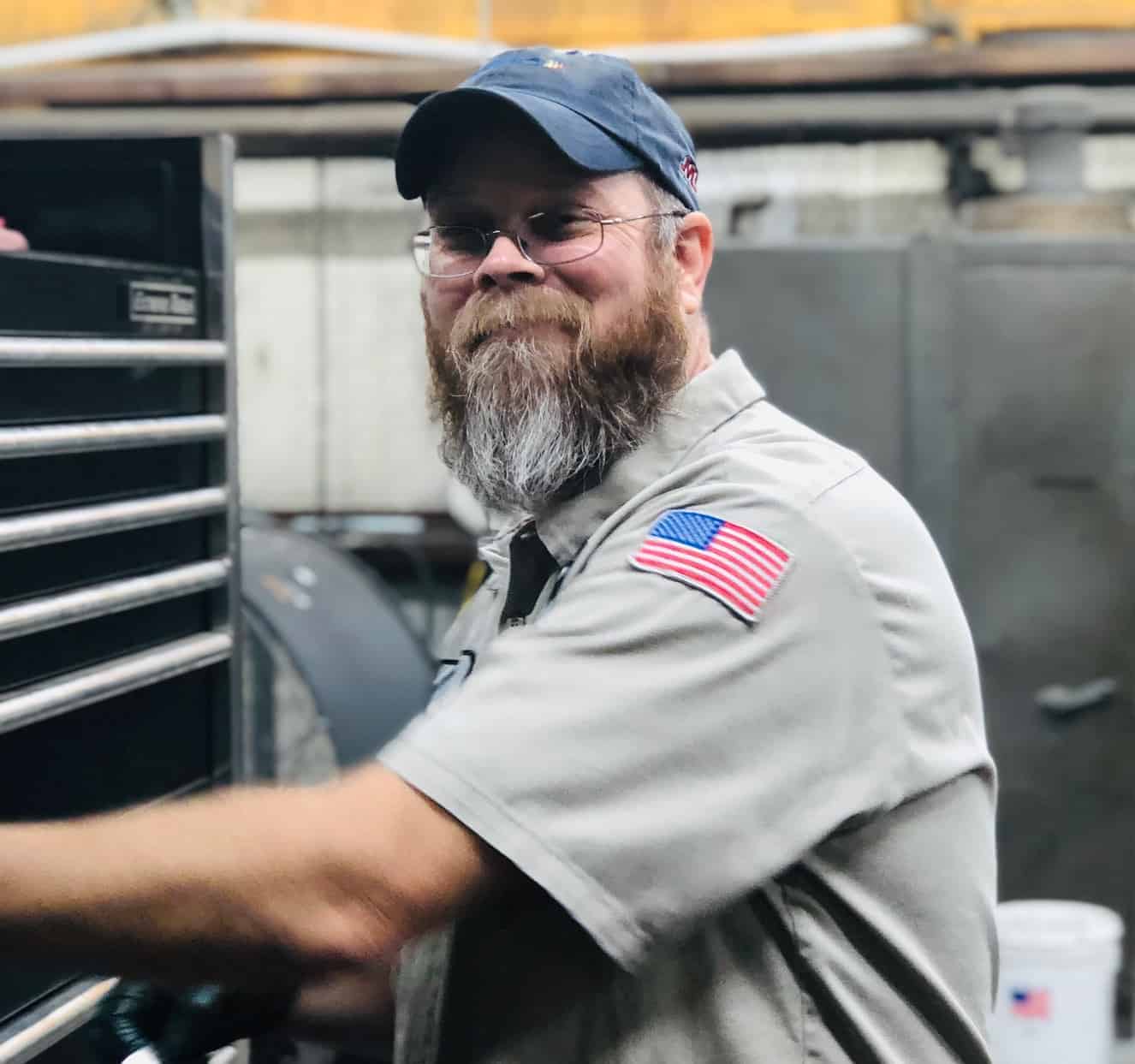 This is Lance Gardner and that smile is genuine.  Everything about Lance is genuine.  He has been a mechanic for his entire life.  When I asked him how long he's been turning wrenches, he laughed and said "As long as I can remember.  Before I got my first car, I worked on bicycles."  Lance has worked at OEM for 15 years.  When he started, he didn't have heavy equipment experience, so we put him building reversers and axle corners.  Then he moved into hydraulic cylinders where he worked for several years.  He has also worked in the pump department and axle department.  But we have found that the best utilization of his abilities is in the transmission department.  Lance has a keen eye for quality.  He knows a good one from a bad one and he never hesitates to replace any part that doesn't measure up to his expectations.  He also runs the test stand.  Basically, Lance can do anything he puts his mind to.  When we have a plumbing issue, Lance is our first call…electrical, air conditioning, you name it.  Lance is one of those people who can figure out how to solve just about any problem.  When he's not rebuilding components, he's also our computer guru.  He has extensive training on computer systems, including Cisco.  As a result, he frequently puts on another hat and handles all networking, software updates, computer purchases, computer repairs, virus protection, you name it.  He even helps us figure out our smart phones.  He's also a devout Christian and dedicated family man.  You'll never meet a more sincere, honest, hard working person than Lance Gardner.  Thanks for joining our journey Lance.   We love you man!
Jeff Bower
President, OEM Replacement Parts
©Copyright 2018 (Company Name), Inc, All Rights Reserved. | Website Design by WABW Media Group