Back to Articles & News
Steve, thanks for your service.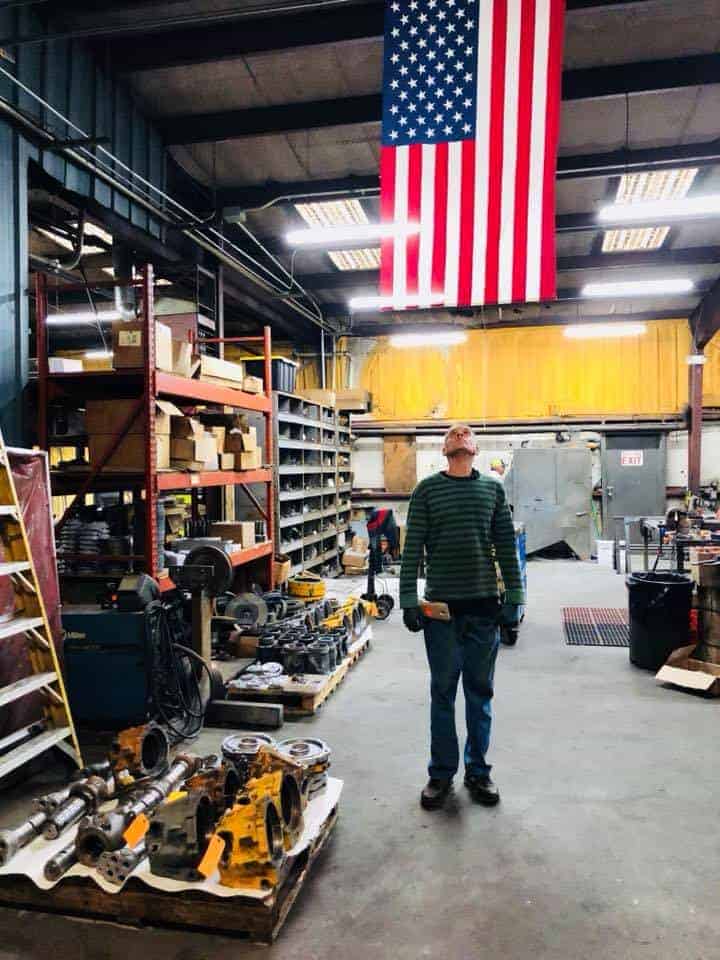 This is Steve Clark. He went to work for us recently as a rebuild mechanic. Steve's high mechanical aptitude and focus on his work are already making a difference in our company. He is ex military, having served a 1 year tour of duty in Northern Iraq for the US Army as a reconnaissance scout. I know a guy who's brother served alongside Steve. I've heard stories. Steve is very humble and doesn't talk about it but I know that some Americans are alive today, due to his actions. I walked by his work station today and he was hanging up an America flag directly over his area. This is about as good as it gets folks. Thank you for your service Steve. And thank you for planting your flag at OEM.
Jeff Bower
President, OEM Replacement Parts
©Copyright 2018 (Company Name), Inc, All Rights Reserved. | Website Design by WABW Media Group