Back to Articles & News
Jerry Bustin, best welder I ever knew.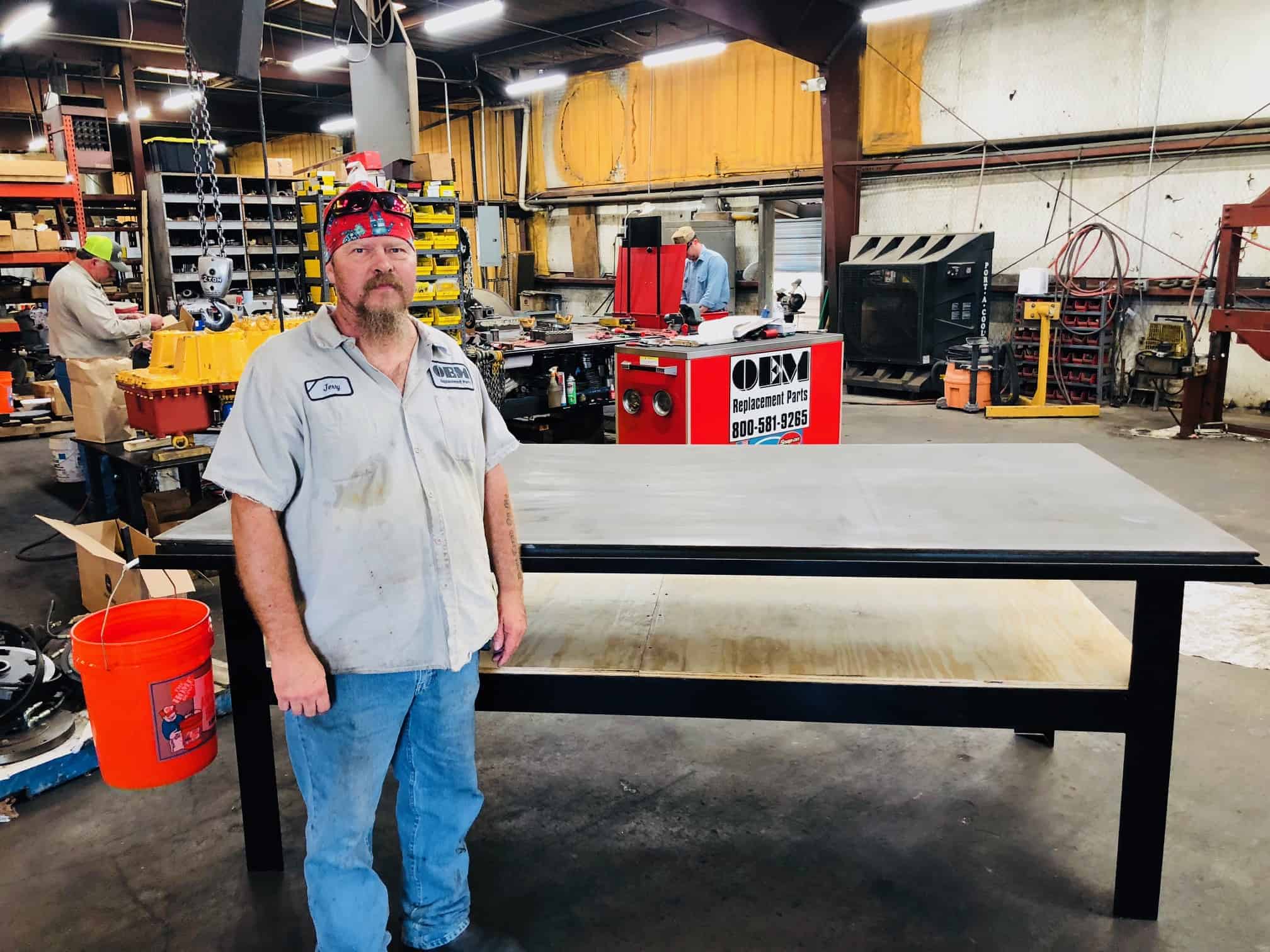 If you ever get a remanufactured cylinder from us and marvel at the welds that appear to be factory, you can thank this man, Jerry Bustin.  He has been welding for 33 years, many of those years right here at OEM. He does pretty much all of our welding.  He also assembles and tests cylinders and many other things.  Jerry is never shy to take on any task asked of him.  Tuesday, I asked him if he could fabricate a table for a new work station in our shop.  He reminded me that he spent a good deal of his life as a fabricator.  2 days later, he finished this table, made from raw materials.  It actually took him less than 8 hours, once the materials were procured.  It is extremely heavy duty, complete with storage shelf, and drip tray.  It is 100% square and perfectly dimensioned.  And in typical Jerry Bustin fashion, the welds look like a machine did them.  People like Jerry are getting harder to find, every day.  He's not only an incredibly hard worker, but he's a true gentleman, every day, all day.  We are very grateful that he decided to make a home at OEM.  Thanks Jerry!
©Copyright 2018 (Company Name), Inc, All Rights Reserved. | Website Design by WABW Media Group